making disciples of jesus among those broken in spirit, soul, and body
God cares for the hurting. The compassionate care of SIM's medical programs is a profound expression of His love that has opened countless doors for His gospel message. While you may be mending a broken body or tending to a malnourished child, you may also be training and equipping emerging healthcare professionals in your area of specialty. Where possible, you'll work alongside the local church to multiply your impact and reach the community with God's love.
Medical ministry opportunity
Medical ministry opportunities are available in community-based programs, as well as in hospitals and clinics. They include a broad range of health care professions:
Anesthesiologist
Biomedical technician
Counselor
Dental hygienist
Dentist
Epidemiologist
Midwife
Nurse
Nurse anesthetist
Nurse practitioner
Nutritionist
OB/Gyn
Occupational therapist
Ophthalmologist
Pediatrician
Pharmacist
Physician
Physician assistant
Physical therapist
Psychiatrist
Psychologist
Public health educator
Radiologist
Specialists
Surgeon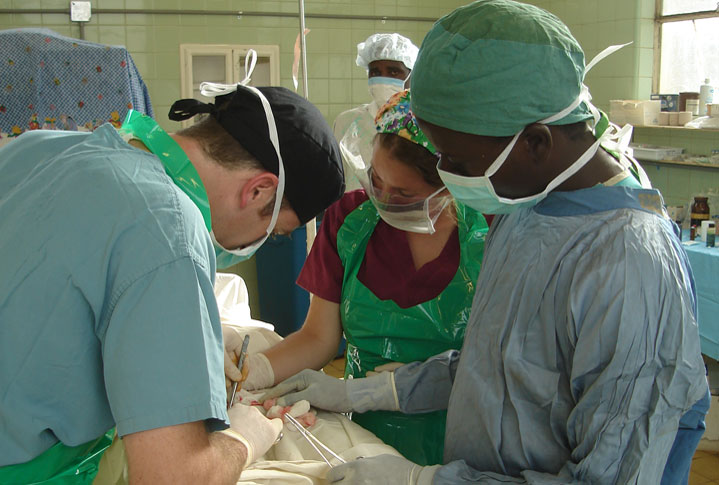 "Medical missions – hard, challenging, interesting, stretching, and engaging. There is ample opportunity for prayer. We walk by faith, day by day, step by step, often without certainty or clarity, but always trying to love in Jesus' name."
-Andrew, physician serving with SIM
SIM's partner hospitals around the world
We have hospital and health care service partners in countries and communities not featured below. Please contact us to learn more about those.
Angola
Evangelical Medical Center of Lubango
Rio Da Huila Hospital
Benin
Evangelical Hospital of Bembéréké
Bolivia
Yawisla Family Medicine Center
Ethiopia
Cure Ethiopia Children's Hospital
Discovery Eye Center at Myuhgsung Hospital
Hidden Abilities – A therapy center for children with physical disabilities
Kenya
Kenya Health Ministries
Banda Health Software Project
AIC Kijabe Hospital
Liberia
Madagascar
Good News Hospital Mandritsara
Malawi
Partners in Hope Medical Center
Niger
Danja Center for Health & Leprosy
Galmi Hospital
Nigeria
Bingham University Teaching Hospital
ECWA Eye Hospital
ECWA Hospital Egbe
Peru
South Sudan
West Africa
MCM Hospital
MCP Hospital
Zambia
Zimbabwe
Are you currently a medical student?
We offer several one-month medical rotations overseas. Contact our team to learn about available opportunities.
If you are a medical professional who is unable to move overseas, we have opportunities for annual volunteers to serve for several weeks. We would love to share more about this.
Ready to learn more?
Our team is here to help!