building bridges to share god's love through sports
Throughout the world, people gather around sports. The games may differ, but the camaraderie and sense of belonging that accompanies being part of a team spans cultures. If you love sports, you could channel that passion to spread the love of Jesus with people living in hard places. From soccer in South America to netball in Africa, from hockey in Asia to volleyball in refugee camps in Europe, sports bring people together and creates a space to demonstrate the love of Jesus.
How can you use sports to bring God's good news to hard places? Camps, leagues, lessons, coaching teams, missional businesses, teaching physical education, and playing pick-up games are just some of the opportunities that exist.
we offer
sports ministry opportunities around the world
Sports Ministry Coach (various sports: soccer, basketball, volleyball, cricket, and more)
Trainer of coaches
Camp ministry
Games coordinator at youth center
Swim instructor
Middle and high school coach
PE Teacher
And more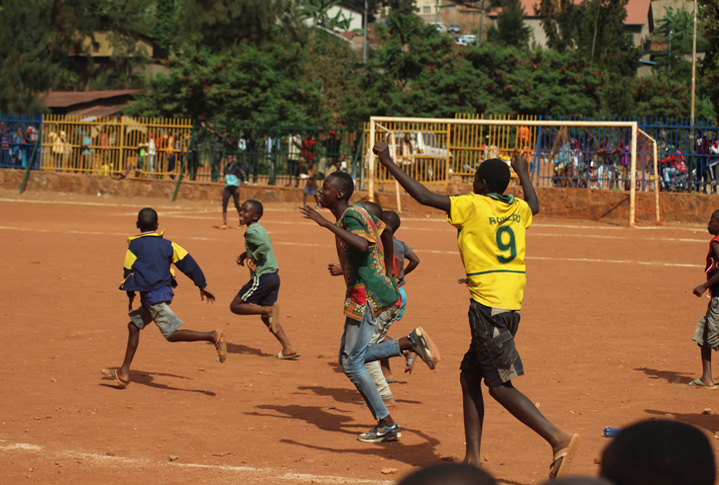 "I felt loved and cared for. My teammates and coach didn't preach that my behavior needed to change; they just loved me, and I loved them. And then, as I encountered their daily lives and the God they knew, I changed."
-Patrick, a boy in Malawi who came to know Jesus through sports ministry

Transforming lives. Strengthening communities.
Sports Friends, a ministry of SIM, trains and equips local churches and church leaders to use sports as a tool to reach youth and their families, share the gospel, and make disciples for Christ. If you'd like to know more about Sports Friends, click the button or fill out the form below, and a member of our team will respond with more information.
Ready to learn more?
Our team is here to help!