Reverend Sung Lee sits under a leafy mango tree with the village leaders, escaping from the blistering Nigerian sun. They make up a strange picture: Muslim leaders on one side, Christian leaders on the other and a Korean man seated in the middle.
The impetus for their meeting is the pressing need for a critical resource: clean, abundant water.
In this part of Nigeria water is scarce, and it is bringing peace in new ways to long-entrenched religious divides.
Drought opens the door to the gospel
SIM workers Sung and his wife Jae believed the location they chose for their ministry center was ideal. It was a place where Christian communities from the south and Muslim communities from the north intersect.
But come dry season, there was a major problem: water.
"We built our center but realized we didn't have a well—and it would be very difficult to build one," Sung says.
Their solution came through a SIM missionary with a water engineering background. He helped Sung and Jae address their water needs, training them how to utilize water by developing a gravity-fed spring using simple materials and costing as little as $700. The springs feed into storage tanks, providing continual water for a village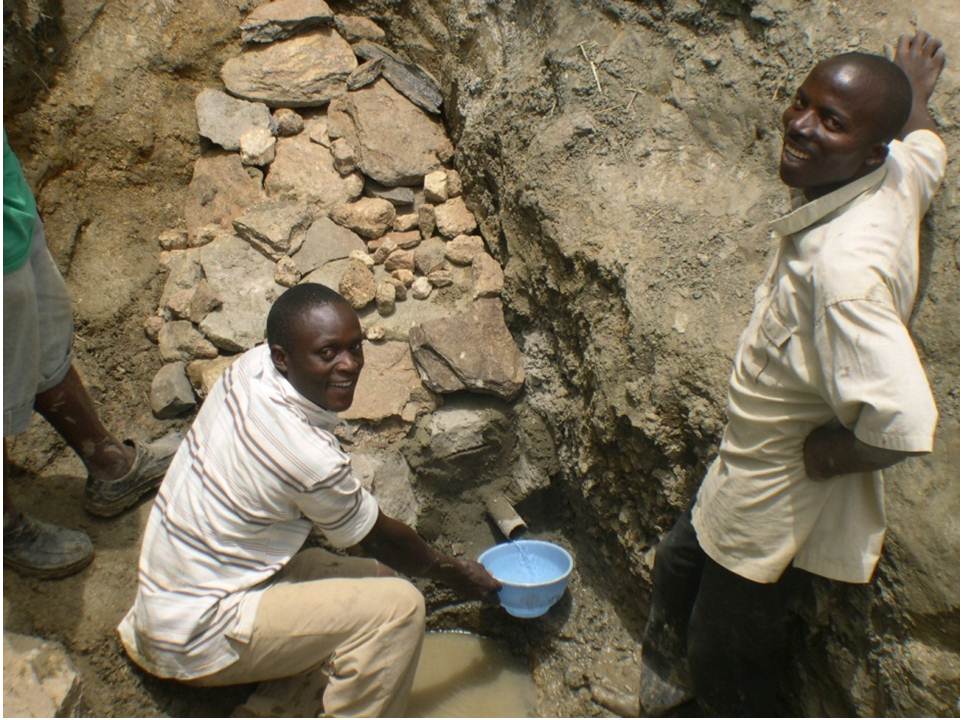 Building unity between Muslims and Christians
Sung quickly realized the power of water to connect people, and since then he has helped many communities find and develop their own local springs, helping Christians and Muslims work side by side to manage their water together.
"Anywhere there were Muslims and Christians living together," Sung says, "I would tell them, 'If you agree to work together I will help you and pay for the materials. But you have to live and eat together in peace.'"
This work is bridging the gap between Muslims and Christians.
"Our goal is to show them that Christians are kind and caring," Sung says. "They [the Muslims] told us, 'Nobody cared for us, not even our government.' "
Water that leads to eternal life
After each spring is built, Sung and Jae always hold a dedication ceremony with the entire village. During the service they pray in Jesus' name, and wash the feet of the Muslim and Christian leaders, telling them this is what Jesus did for his followers out of humility and love.
And they share the life-changing message of John 4:14:
"Jesus said, '…whoever drinks the water I give them will never thirst. Indeed, the water I give them will become in them a spring of water welling up to eternal life.' "
Today, Sung and Jae continue to train local Christians to manage and lead new water projects in other villages. After the springs are developed, local missionaries continue to contact nonbelievers and build relationships in the communities.
Please join us in prayer:
Pray for Sung and Jae and others God has called into ministry in Nigeria.
Pray for unity between Muslim and Christian communities in this part of the world, where cultural and religious division is rampant.
Pray for the success of projects like clean water that bring health, healing, hope—and the gospel—to hurting communities.
*Names and photos may have been changed for the sake of privacy and the safety of our missionaries, ministry partners and those we serve.