"I never thought I'd be able to give an injection!" Khushboo laughs, writing down the information of a child she's just vaccinated.
Khushboo's unlike most of the young women in her village in India. She looks people in the eye and speaks confidently to everyone from patients to prominent village leaders.
She's a strong young woman now, serving those within the very culture that once said she'd never work outside the home.
The best women, it's believed in Khushboo's village, enter their husband's house and don't leave until they're carried out at death. No education, no involvement in the broader community, no options.
An unexpected turn
Khushboo's life, however, took an unexpected turn when she met a local volunteer with SIM ministry partner Chetna, a community health and development group.
In each of its three-year project cycles, Chetna focuses on solving one of the dozens of systemic problems in the villages it serves. At this time, it was teaching young women how to run a mothers and children's healthcare center.
Khushboo couldn't imagine doing anything like that.
But Chetna staff believed in her. They believed God had big plans for her life. And they eventually convinced her to try.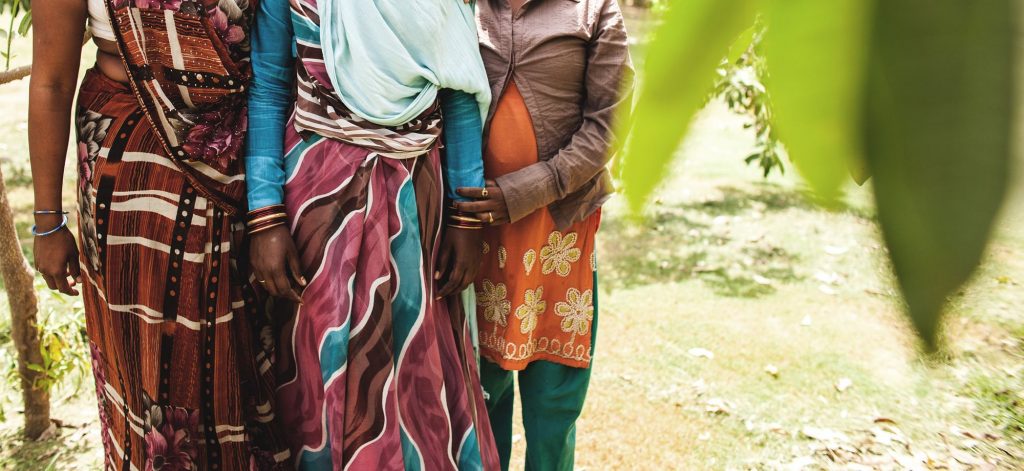 Opportunities abound
Through the center, Khushboo learned how to give prenatal exams, how to determine when a woman needs extra attention at the hospital three hours away, and how to give vaccinations. Chetna staff noticed how quickly she learned.
As her confidence grew, they encouraged her to apply for the position of a village "asha," a nurse who oversees the basic healthcare needs of people in the village and facilitates hospital visits for serious cases.
Khushboo didn't pursue the position at first, but she continued learning and growing in confidence. God was working in her, showing her the truth of her identity as His child, strong and capable of changing lives for the better, for His glory.
After pursuing a good opportunity about 250 miles from home, she soon felt it was important to return and help her own people.
"I want to help my villages here," she says.
Caring for many people
Khushboo returned to her local area, got married, and now has two small children of her own. She reconnected with Chetna staff, who had begun focusing on helping village committees learn to serve their communities for themselves. Committees, funded by the government, are to include five people specializing in certain health or sanitation needs. One of those positions is the village asha.
This time, Khushboo applied for the job. The Lord swung the door wide open and she got it!
She's now responsible for three wards—around 2,000 people.
"All my wards have 100 percent vaccination rate," she says cheerfully. "Hospital births aren't quite there yet," she admits. "But I'm working on it."
The challenge of the job suits Khushboo.
"Until I've done something hard, I'm not satisfied with the day."
A local organization informed Khushboo it has a job waiting for her when her children are older and she can work full-time. She'll be overseeing maternal and children's health initiatives for multiple villages.
"I cannot imagine my life today without SIM and Chetna," Khushboo says, humbled to see how God was orchestrating each step of her journey. "They believed in me and now I get to help mothers and children. It is my great joy!"
Please join us in prayer:
Pray for Khushboo and the many women and children she will help through her job as the village asha, and through future opportunities God calls her to.
Pray for SIM and Chetna staff members who bring health, healing and the gospel to those in need in India.
Pray that God will provide more healthcare workers as the need is great—"The harvest is plentiful, but the workers are few" (Luke 10:2).