Mustafa and Nabi* were friends—and not just the kind of friends who wave when they pass on the street.
They were united by the bond of growing up together in North Africa, of spending nights at each other's homes, of sharing the same fervent Muslim faith. In fact, Mustafa instructed Nabi in his studies of holy Muslim texts.
But when Mustafa witnessed an unforgettable experience of God's power over witchcraft, he became a Christian. Suddenly, Nabi was no longer Mustafa's student and friend.
Instead, he was appointed to kill Mustafa.
An evil plan
Nabi's uncle told him that Mustafa had become an infidel and must die. The community conspired with Nabi to kill Mustafa; they promised Nabi he would be exfiltrated to a nearby country so he wouldn't have to face local authorities after the murder.
It was all planned out: Nabi would invite Mustafa to spend the night at his house, as he had done countless times before. And then, as Mustafa slept, Nabi would kill him.
Everything went according to plan…until Nabi picked up the knife.
An invisible force intercedes
As Nabi leaned over his friend with knife in position to take his life, Mustafa felt something warm run through his veins.
It woke him up, and he looked straight into Nabi's eyes as Nabi held the knife over him.
But Nabi couldn't move.
He felt a strong arm holding him back…an invisible force he couldn't overcome no matter how hard he tried.
Nabi dropped the knife to the ground and fled.
The next morning, he repented and joined Mustafa in his newfound faith.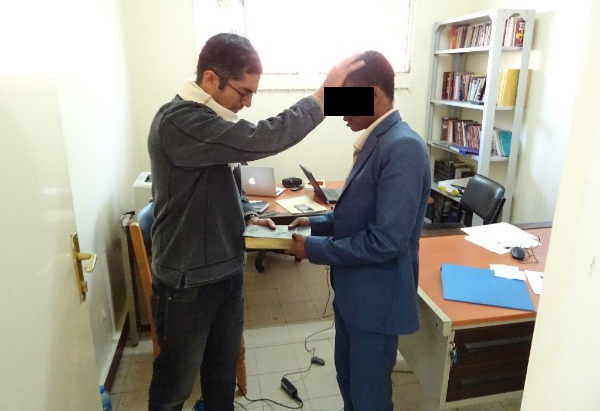 Nabi gave his life to the God who saved his friend.
Today, Mustafa and Nabi are reunited in sharing the same fervent faith. They are both evangelists, traveling from village to village to share the love of Jesus with the people they meet.
Please join us in prayer
Pray for God's continued intervention in the lives of people like Mustafa and Nabi in North Africa, that many more would know His saving power.
Pray for Mustafa and Nabi's ministry, especially for their protection as they carry the name of Jesus into hostile locations.
Pray for our SIM workers throughout North Africa, that they will persevere as they also serve people in hard places.
*Names and photos may have been changed for the sake of privacy and safety of our workers, ministry partners and those we serve.